Goliath Technologies Pricing – Get a custom quote:
Goliath Technologies software is designed to be easy to use and cost-effective for smaller organizations while scaling to meet the needs of the largest enterprise.  These solutions serve a variety of customers from all types of organizations across a wide range of industries.  We offer a range of pricing options to best suit your needs including:
Perpetual License
Subscription-based pricing
Enterprise License Agreements
OEM options
MSP Pricing
Fill out the form, and we'll get you pricing in 30 minutes or less.
Trusted by leading organizations around the world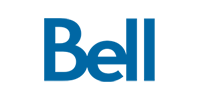 "We selected Goliath Technologies because their end-user experience monitoring and management supports Cerner and identifies systems degrading before physicians are impacted. We do over 15,000 Cerner application test launches per day. This early warning system coupled with enhanced performance data and analysis puts us in a better position to collaborate with Cerner to resolve issues."
Mike Nelson, Sr. VP, Strategic Services
Universal Health Services
"Goliath enables our clients to resolve painful reliability issues around Cerner performance on their own that are easy to fix but impossible to find without their technology. And, it is relatively inexpensive, especially compared to the proven positive impact on client satisfaction"
Chris Vernaci, National Vice President
Investor Owned and Emerging Markets at Cerner Corporation
"Citrix gets a bad reputation as being blamed for everything, but the underlying issue rarely has anything to do with Citrix. Goliath provides end-to-end visibility across the entire Citrix delivery infrastructure and enables us to quickly isolate root cause of performance issues, identifying who in IT can help resolve the issue quickly."
Vitaly Petrovsky, Manager of Enterprise Applications
Maimonides Medical Center