Prove your end-user experience against industry standards
Benchmark your end-user experience against industry standards with the most advanced Citrix and Horizon End User Experience Scorecards.
Don't rely on subjective surveys and biased opinions
Get a real objective overview of your VDI user experience
Benchmark it against industry best practices
Compare user experience across departments, offices, and remote workers vs office workers
Prioritize your workloads based on data
Share your progress with management
No need for subjective data, or user surveys. Instantly get full end-user experience benchmarked against industry best practices.
Scoring on a scale of 100, key metrics are tracked and graded for each individual user and for the overall group of users for the selected timeframe.
Select what group of users, and departments you want to see the report for. (completely customizable)
Select the date range to your desire, and track over time improvements.
Send and automate the reports to your colleagues and to members of your organization.
All reports are benchmarked against industry best practices and can be customized
Visual color interpretation gives you quick view on performance and is easy to ready and understand by anyone at your organization
Quick and easy setup
"The end user experience data has driven great conversations around our culture and work styles. We have the insights and visibility we never had before."
Trusted by leading organizations around the world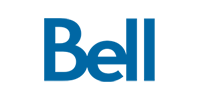 "We selected Goliath Technologies because their end-user experience monitoring and management supports Cerner and identifies systems degrading before physicians are impacted. We do over 15,000 Cerner application test launches per day. This early warning system coupled with enhanced performance data and analysis puts us in a better position to collaborate with Cerner to resolve issues."
Mike Nelson, Sr. VP, Strategic Services
Universal Health Services
"Goliath enables our clients to resolve painful reliability issues around Cerner performance on their own that are easy to fix but impossible to find without their technology. And, it is relatively inexpensive, especially compared to the proven positive impact on client satisfaction"
Chris Vernaci, National Vice President
Investor Owned and Emerging Markets at Cerner Corporation
"Citrix gets a bad reputation as being blamed for everything, but the underlying issue rarely has anything to do with Citrix. Goliath provides end-to-end visibility across the entire Citrix delivery infrastructure and enables us to quickly isolate root cause of performance issues, identifying who in IT can help resolve the issue quickly."
Vitaly Petrovsky, Manager of Enterprise Applications
Maimonides Medical Center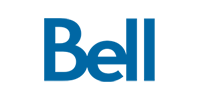 Experience true end user experience monitoring and troubleshooting free for 30 days.